Rotweinmanufaktur Wandraschek
A boutique winery at the highest level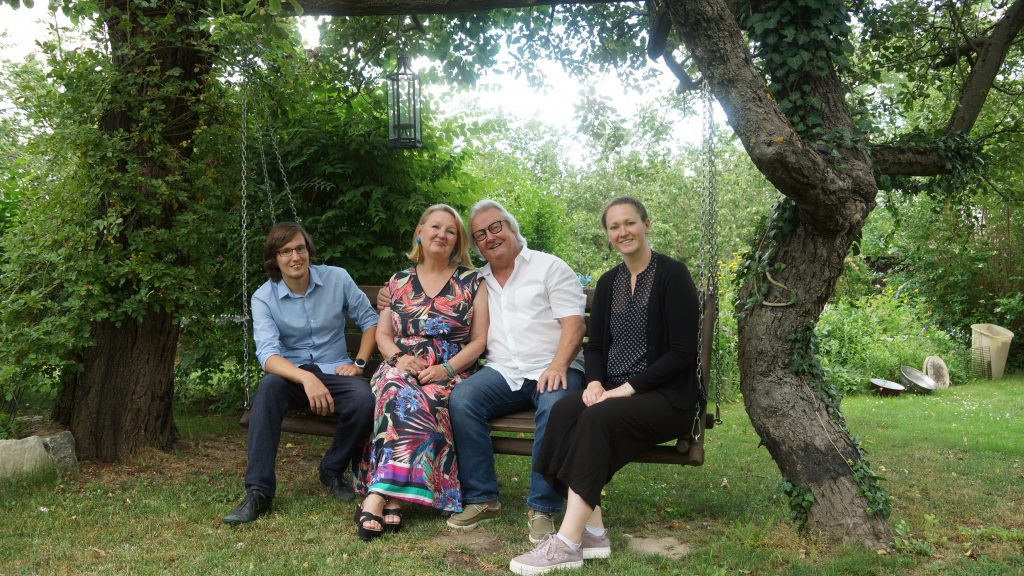 Between the years 1970 and 1973 the town of Krems becomes the new home of Conny and Wolfgang Wandraschek. Both work in the field of architecture, but soon discover their love for wine.  A family is founded anda housewith a garden and an adjoining field for growing their favourite Cabernet Sauvignon are bought. "A cask for me and my friends," is theprimaryintention of Wolfgang Wandraschek. The contents of this cask finally win the manufactory's first Falstaff award and are already out of stock before the Falstaff award party. This way the original passion for wine grows into an extraordinary enterprise, which no one could have considered possible in the first place… the first cask of Cabernet Sauvignon from 1992 has prospered into the "Rotweinmanufaktur Wandraschek" – a small, elegant boutique winery at the highest level.
Today the wine manufactory is a family business owningslightly more than a hectare of wine fields, which are constantly expanded. Growing up in the family business the children have turned into adults who are just as infected with the 'wine virus'as their parents. Every family member puts all their love and devotion into their work at the manufactory. Attention to detail and unconditional perfection are essential to each member of the family. All wines are exclusively stored in French oak barrelsfor two years so they grow harmonious, firm and clear. The family intends to give the wines the time they need so that they can mature and guarantee years of enjoyment and great taste.
Wolfgang and Gregor Wandraschek, the two gentlemen of the House, see themselves as creative artisans. They put all their effort into the primarily manual work in the vineyard as well as in the cellar in order to get as close as possible to the perfection of great red wines. This dedication resulted in winning the Falstaff award for the Cabernet Sauvignon in the years 1995, 1999, 2005 and 2014.
Conny is in charge of marketing, sales, organising wine tastings and sophisticated wine events and they can answer all your questions about the red wine manufactory
Gregor and Barbara
Wolfgang and Kornelia